Main content starts here, tab to start navigating
Menus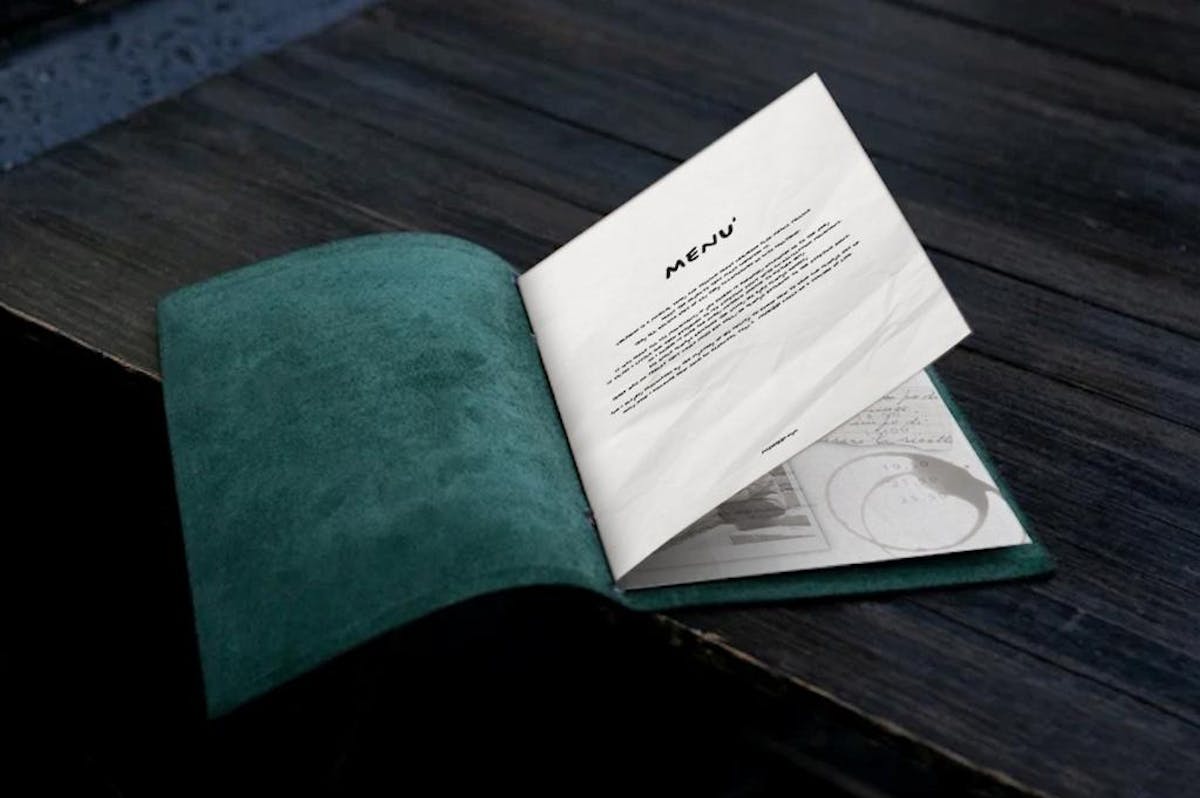 Slide 1 of 2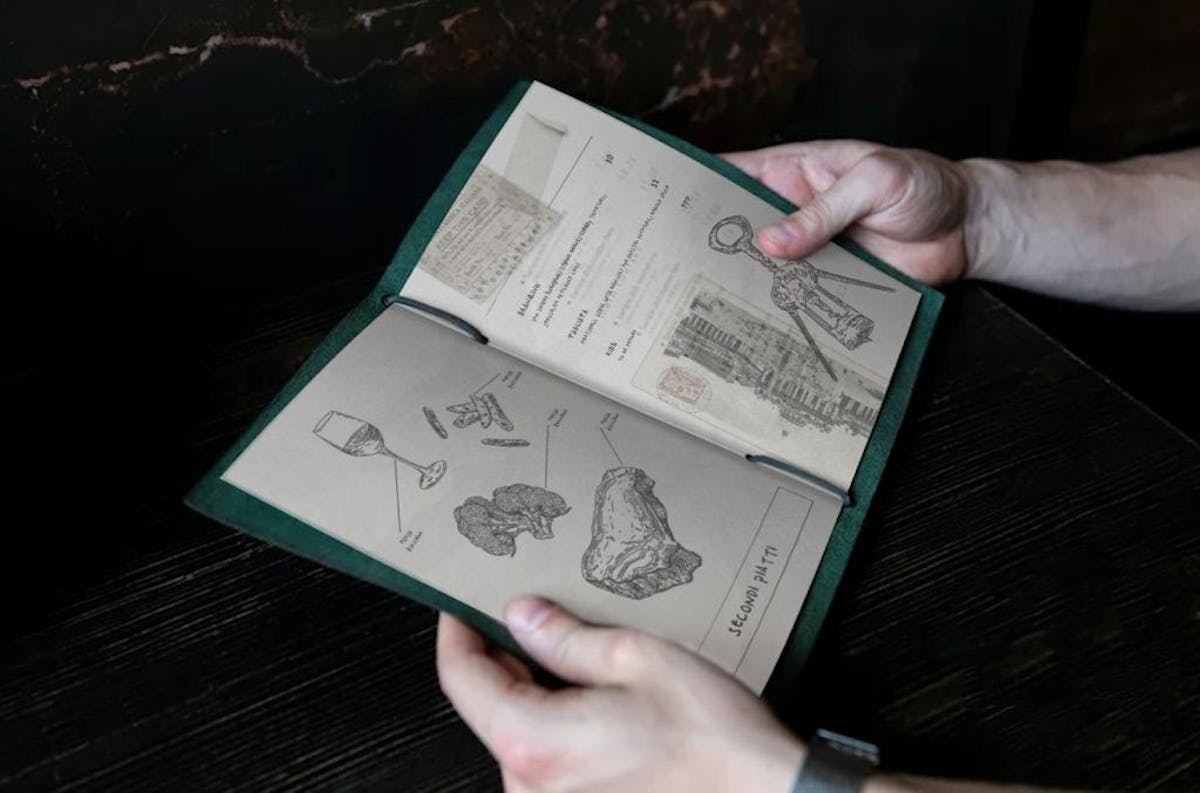 Slide 2 of 2
Chef's Selection Of Cured Italian Meat And Cheese
Small 25 / Large 35
Download PDF
Antipasti
Polpette

Meatballs, Tomato Conserva, Scamorza Cheese

$15

Carciofi

Crispy Artichoke, Shaved Parmesan, Aioli Sauce

$18

vegetarian

Parmigiana

Zucchini Parmigiana

$17

vegetarian

Burrata

Burrata With Prosciutto, Arugula And Balsamic

$20

Bruschetta Of The Day

$13
Insalate
Indivia

Endive, Gorgonzola, Walnuts, Pears

$15

vegetarian

Asparagi

Arugula, Asparagus, Cherry Tomatoes, Mozzarella, Mustard Vinagrette

$16

vegetarian

Insalata Di Mare

Octopus, Calamari, Celery, Potatoes

$19
Pasta
Mafaldine

Mafaldine Carbonara With Crispy Pancetta

$23

Linguine

Black Linguine, Poached White Shrimps, Squid, Lobster Broth

$25

Strozzapreti Bolognese

Veal, Pork And Beef Ragu

$24

Strozzapreti Pesto

Arugula Pesto, Candied Tomatoes, Pine Nuts, Mozzarella Cream

$25

vegetarian

Traditional "South Tyrol" Canederli

Bread Dumpling With Spinach, Beets, Cheese In Butter Sauce

$22

vegetarian

Cappellacci Burro e Salvia

Spinach and Ricotta with Butter and Sage Sauce

$24

vegetarian

Cappellacci Bolognese

Spinach and Ricotta with Beef, Veal and Pork Ragu

$25

Lasagna

Traditional Homemade Lasagna

$23

Spaghetti Pomodoro

Spaghetti with Fresh Tomato "Conserva" and Basil

$20

vegetarian
Secondi
Branzino

Pan Seared Branzino Over Oven Baked Asparagus

$32

Tagliata

Pino's Meat Shell Steak With Broccoli And Roasted Potatoes, Barolo Reduction

$34

COTOLETTA

Organic Cage-Free Crispy Chicken served with Arugula and Cherry Tomatoes

$28
SIDE
ROASTED POTATOES

$10

STEAM BROCCOLI

$10

OVEN BAKED ASPARAGUS

$10
Spritz List
Try to imagine. You and your friends are elegantly dressed and sitting in an open-air bar in an Italian square sipping a colorful drink with a sprig of rosemary or some other exotic herb. Smile. Life is Beautiful!
Aperol Spritz

"The most popular in Italy. Born in Venice in the 1950s, combines Aperol, Prosecco, Soda, and a slice of orange"

$14

Hugo

"Invented by a bartender in Trentino-Alto Adige, combined the Edelflower Syrup, Prosecco, Soda, mint leaves and lime or lemon"

$14

Limoniamo

"WHEN LIFE GIVES YOU LEMON..." "Limoniamo" in Italian means making out...just saying" Limoncello, Prosecco, San Pellegrino Limonata

$14

Mezcalito

"If Italy meets Mexico" Mezcal, Aperol, Pineapple Juice, Prosecco

$14

Amalfi Coast

"Let us take you straight to amalfi" Lemon Malfi Gin, Cranberry, Triple Sec, Prosecco

$14

Pop Star

"They said you should live with passion. i said you should drink with passion Cynar, Passion Fruit, Prosecco, Caramelized Pop Corn

$15

Lucifero

"Careful! To much tequila can bring the devil out of anyone" Spicy Tequila, Blood Orange, Prosecco, Taijin Salt

$15

Cinderella (alcohol free)

"You don't have to take off your dress to get your price" Pomegranade, San Pellegrino Limonata, Lyre's Bitter (alcohol free)

$12
Negroni List
Negroni is the perfect cocktail, it is both aperitif and digestive. It's a rare drink that can do that!
Negroni

"Attributed to Count Camillo Negroni, who ordered his americano with gin instead of soda" Gin, Campari, Martini Rosso, Orange

$15

Negroni Sbagliato

"What's your drink of choice?" "A negroni sbagliato...with prosecco in it" Campari, Martini Rosso, Prosecco, Olives

$15

Pink Negroni Sour

"Happiness is a pinky promise" Grapefruit malfy gin, Aperol, St Germain, Grapefruit Juice

$15

Bacco Negroni

"It's gonna be a grape night" Gin, Campari, Grape Juice

$15

Negroni Figo

"When you don't give a fig" Bourbon, Fig Liquor, Martini Bianco, Dry Fig

$16

Negroni de Fuego

"If you don't play with fire you will freeze to death" Jalapeno Tequila, Cappelletti, Ancho Reyes Liquor, Taijin Salt

$16

Sober Negroni ( alchol free )

" I'm not weird, I'm limited edition" Lyre's orange, Lyre's bitter, Grapefruit Juice

$12
Sparkling
Bottle
Antica Fratta Franciacorta Brut

(rich tropical bouquet. Medium bodied on the palate with a refreshing mousse and flavors of green apple, pear, and melon)

(Lombardia) $80

H. Blin Champagne

(full of white fruits and just hinting at more mature nuttiness, this rich wine is ripe, full and already delicious)

(Champagne) $150

Isotta Manzoni Prosecco

(well-balanced, baked apple, lemon and grapefruit. Medium body with pleasant lemon and mineral finish)

(Veneto) $50
White Wine
Bottle
San Michele Pinot Grigio

(harmonious fruit nose with notes of pear with mineral overtone, full, well structured)

(Trentino) $62

San Michele Muller Thurgau

(elegant, soft, slightly aromatic, with overtones of flowers and citrus)

(Trentino) $60

Corte dei Papi Passerina

(full bodied, fresh and fruity with tropical notes, smooth and aromatic, high acidity)

(Lazio) $55

Tenuta Luisa Ribolla Gialla

(dry, slighty citrus flavor, pleasant and delicate bouquet, flower note that recall acacia)

(Friuli V.G.) $56

Colosi Salina Bianco

(full bodied, sapid and fresh with peach character, spring flowers bouquet)

(Sicilia) $62

Poderi Dal Nespoli Albana Secco

notes of acacia flowers, peach and apricot, in addition to citrus fruits. rich and smooth taste, with intense tannins great balance between freshness and acidity.

Emilia Romagna $50

Donna Paolina Greco Di Tufo 2020

(notes of apricot, peach, and pear on the nose. The palate is smooth and mineral driven with an elegant structure)

(Campania) $64

Poderi Arcangelo Vernaccia San Gimignano

(deep and delicate bouquet with scents of fresh fruits and white wild flowers. Pleasant finish leaves characteristic almond notes lingering on the palate)

(Toscana) $50

Broglia Gavi Di Gavi

(dry, high acidity, medium bodied, mineral with stone aromas on palate)

(Piemonte) $60

Bortoluzzi Sauvignon Blanc

(dry, medium acidity, light bouquet, apricot peach notes, medium finish)

(Friuli V.G.) $58
Red Wine
Bottle
Giovanni Rosso Langhe Nebbiolo

(very elegant, notes of violet and roses, on the palate it is dry and well-balanced, with a nice structure, smooth tannins and a good freshness)

(Piemonte) $70

Prunotto Barolo Docg

(full bodied, velvety, very balanced, ample and complex aromas of violets and berry fruit)

(Piemonte) $145

Cascina del Torcc Barolo

(dry, medium bodied, well structured tannin, earthy cherry aromas, black fruit and leather on the palate)

(Piemonte) $77

Cascina Bruciata Barbaresco

(lots of ripe berries and round tannins that give the wine richness and softness)

(Piemonte) $120

Montecariano Amarone Classico

(structured and silky, enveloped in spices such as black pepper, cloves and cinnamon. Excellent balance between acidity and tannins, sophisticated scents of chocolate and hazelnut)

(Veneto) $138

Montecariano Valpolicella Classico

(fruity aroma with hints of sour cherry and violet. Harmonious and balanced with hints of fresh fruit, cherries and berries. Pleasant minerality elegant and stable tannins)

(Veneto) $68

Marchese Antinori SuperTuscan "Il Bruciato"

(full bodied, dry and oaky, aromas of blackberries and blueberries, medium tannins, well balanced acidity)

(Toscana) $108

Villa Antinori Chianti Classico Peppoli

(intense notes of red fruit, undertones of violets andlavender with light, spicy hints of licorice. Its palate is defined by a soft entry, accompanied by lively sensations, sustained by ripe tannins, lead to fresh, savory finish)

(Toscana) $88

Marchese Antinori "Guado al Tasso" Bolgheri Superiore

(rich with powerful fruit and tannins, yet always polished and beautiful. Intense vanilla to the underlying ripe currants and blackberries. Full-bodied, very tight and polished.)

(Toscana) $300

Fattoria Del Cerro Nobile Montepulciano

(full bodied, massive in the mouth, ripe and powerful aromas of berries and smoke, big velvety tannins and long finish)

(Toscana) $78

Pietranera Brunello di Montalcino

(on the nose it presents a wide range of aromas with hints of fruit and spices along with nuances of cacao and chocolate. Supple tannins stand out in the elegant and long finish)

(Toscana) $130

Cataldi Madonna Montepulciano D'Abruzzo

(intense, clean aromas of blackcherry, blueberry, plum and violet, agreeable tannins, god body and intense flavor)

(Abruzzo) $72

Trullo di Pezza Primitivo di Manduria "licurti"

(fresh floral notes complement tangerine, lemon and yellow apple. Perfect balance of acidity with a long clean finish resonating with green papaya and English custard)

(Puglia) $65

San Michele Pinot Noir DOC

(amble fruit nose of cherries and spices. Elegant with silky tannins, good balance and along finish)

(Trentino) $80

Poderi del Nespoli Sangiovese Superiore "Il Prugneto"

(aromas of prune and vanilla follow over to the no-frills palate along with a hint of bitter almond. Dusty tannins provide light support but dry out the finish)

Emilia Romagna $68

Federico Graziani Etna Rosso "Rosso di Mezzo"

(fruit-driven aromas, followed by notes of caper leaf and fresh aromatic herbs. On the palate lively, elegant, and subtle, with a flinty, mineral-driven finish)

(Sicilia) $158

Poderi Dal Nespoli Borgo Dei Guidi Cabernet Sauvignon

(a soft and round wine, deep ruby red color, long and intense perfume of red fruits, blackberry jam. Full in the palate but well-balanced with fine and elegant tannins, thanks also to the ageing process in French barriques)

(Emilia Romagna) $85

Nuraghe Crabioni Cannonau

(Intense with sweet notes of ripe red fruit reminiscent of Maraschino cherries under spirits, powerful and warm wine that is soft and intense in the mouth with persistent aroma)

(Sardegna) $55
Dolci
Tiramisu

Homemade Tiramisu' With Coffee Gelato

$10

Chocolate Profiteroles

Stuffed with Pistachio Cream

$12

Ricotta

Ricotta Mousse, Brown Sugar Crumble And Berries Sauce

$10

Piadina

Homemade Piadina With Nutella

$10

Affogato

Shot Of Espresso Over A Vanilla Gelato

$8

Tenerina al Cioccolato

Homemade Chocolate Cake with Vanilla Gelato

$10
Ammazzacaffe
Montenegro

$11

Fernet Branca

$9

Amaretto Di Saronno

$12

Braulio

$12

Averna

$10

Ramazzotti

$9

Cynar

$10

Sambuca

$9

Limoncello

$9

Amaro Nonnino

$13

Grappa Nonnino

$13

Grappa Berta Amarone

$11

Grappa Berta Barolo

$11
Coffee Menu
Espresso

Single Shot Of Italian Coffee

$4

Corretto

Single Shot Of Espresso With Your Choice Of Liquor

$6

Espresso Martini

Espresso, Kahlua, Vodka, Simple Syrup

$14

Shakerato

Espresso And Bayles Over The Ice

$12

Amaretto

Coffee Liquor, Amaretto Di Saronno, Milk

$14

Cappuccino

Single Shot Of Espresso With Milk Foam

$6